Are you looking for a new home and interested in buying a property abroad? Then you are in the right place! Today I will tell you about the incredible opportunities offered by the Albanian property market and why you should seriously consider the purchase of a house in Albania.
For a start, you should know that Albania is an increasingly popular destination among foreign home buyers (you do not pay IMU). And it is not difficult to understand why: the country offers a unique combination of natural beauty, rich history and affordable prices. Whether you are looking for a house by the sea or a house in the mountains, Albania has much to offer.
In this sense, the Azeta agency uses real estate firms that have proven themselves over the years to be highly connected with local institutions and Italian culture, offering quality service to their clients. The location of the real estate agency in the heart of Durres is strategic for the connection to the rest of the country.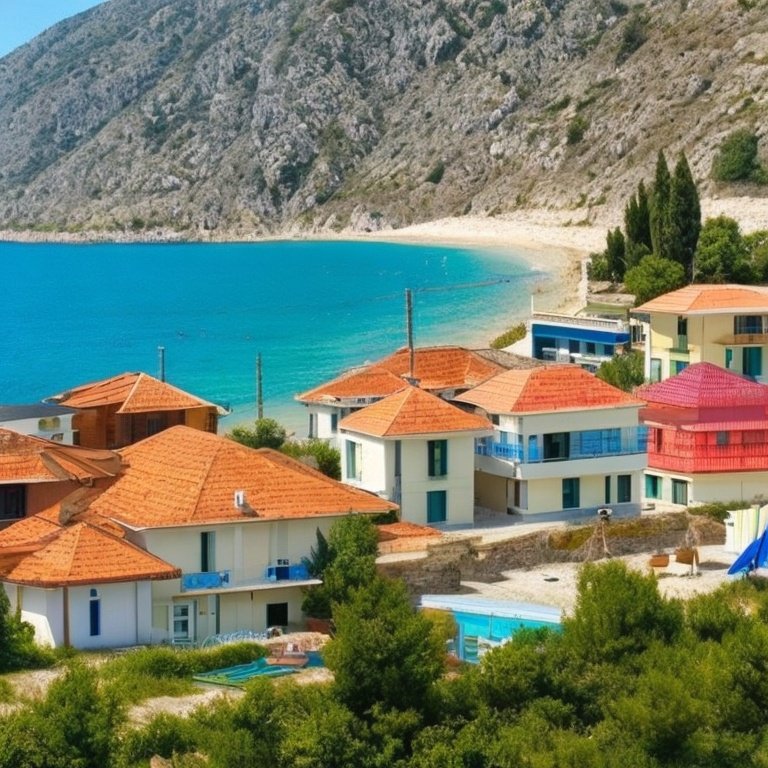 But why buy a house in Albania?
But why Albania? Well, for starters, house prices are very affordable compared to other European destinations, and this makes buying a house in Albania a very attractive option for many people. Moreover, the country has made great progress in recent years in improving its economy, infrastructure and legal system, which makes buying a house in Albania easier and safer than ever.
How much does a beach house cost in Albania?
The sea in Albania is beautiful. Holiday homes by the sea in Albania have been attracting a lot of interest lately as the landscape appears natural, with little or no contamination. It is ideal for those who love the crystal-clear sea and stretches of golden beaches.
If you want to buy a beach house in Albania, there are several popular tourist destinations where you can buy flats, new or under construction. The most popular locations are Durres, Saranda and Vlora
In general, beach houses are quite affordable, so the cost of a one-bedroom apartment by the sea can be between EUR 30,000 and EUR 60,000.
Buying a house in Tirana
If you are interested in buying a house in Albania in Tirana, there are several market options you can turn to. However, the choice of the area will depend on your personal needs and preferences.
Tirana, the capital of Albania, is one of the most popular cities to buy a house. The price of a house in Tirana varies depending on the size, location and condition of the property. If you are interested in living in the centre of Tirana, you can expect to pay a higher price than in outlying areas.
For example, the target price of a house for sale in the centre of Tirana may vary in size. A 70 sqm house can cost around 55,000 euro, while a 100 sqm house can cost around 80,000 euro. If you are looking for a larger house of about 200 square metres, the target price could be around 160,000 euro.
However, if you prefer a quieter, more relaxing experience, there are many other areas of Albania where you can buy a house at cheaper prices. For example, you might consider buying a house in coastal cities such as Durres or Vlora, or in mountainous areas such as Kruja or Berat.
The price of a house in these areas varies depending on the size, location and condition of the property. In general, prices tend to be lower than in the centre of Tirana, with many properties available for less than EUR 40,000.
Tourism in Albania
The choice of Albania as an ideal landing place for families, students pensioners, small and medium-sized enterprises and freelancers, is motivated by the advantages offered by a reality that is culturally integrated with the Italian one, with affordable living and taxation costs. However, it is essential to rely on professionals with an institutional role in order to avoid risks and unpleasant surprises, as is the case all over the world.
As you will have realised, it is not just a question of convenience: Albania also has a lot to offer in terms of tourism and culture. The Albanian coast, with its spectacular beaches and crystal-clear waters, has become one of the most popular beach destinations on the Adriatic. But the interior of the country, with its medieval villages, national parks and breathtaking mountain ranges, also offers a variety of unique experiences.
What is the local population like?
Albanians are Italian-speaking in the country in large numbers. Albanians are famous for their hospitality and warm welcome. You will immediately feel at home in this wonderful country and have the opportunity to make friends with fantastic people.
In short, if you are looking for a new home f you are looking for a unique and adventurous experience, Albania is definitely an option you should seriously consider. Don't miss the opportunity to live in a fascinating country, full of life and culture, and to own your own home in one of the most beautiful places in the world.
Why move to Albania?
The choice to move to Albania may not only be a choice dictated by pleasure but also a strategic decision for tax purposes. Albania thanks to its state tax planning allows several tax savings for pensioners, citizens and businesses.
For pensioners, for example, thanks to the transfer of the INPS pension from Italy to Albania, they can keep 99% of the amount directly in their account with one of the banks with which we have an agreement. The pension in Albania is only taxed at 1% and can be received at a bank of your choice under Albanian law, such as INTESA SANPAOLO BANK has three highly qualified branches in Durres, one of which is located in Plazhe.
Entrepreneurs who open a company can take advantage of the formula that allows them to pay 0% in taxes on up to 122,000 euro of profit, above this threshold the company only pays 15%.
In the heart of Durres, we offer first reception and assistance services, along with a free city tour to introduce guests to its beautiful waterfront.
Our real estate manager, thanks to his university experience in Milan and Sweden, he is able to provide a very high level of service, which has evolved into a political administrative and institutional and later managerial path, culminating in the opening of this agency, which has about ten employees.
The real estate agency who will accompany you on your way to the purchase will accompany you in the reception and assistance including free city and waterfront tours.
The agency provides you with support in concluding notarial contracts for property rentals or sales, It also accompanies you to obtain a residence permit and home work or pension income in Albania.
Many Italian customers are mainly interested in the rental market, other European and Russian customers are looking to buy properties on the waterfront or in the city centre and then rent them through booking services or Airbnb.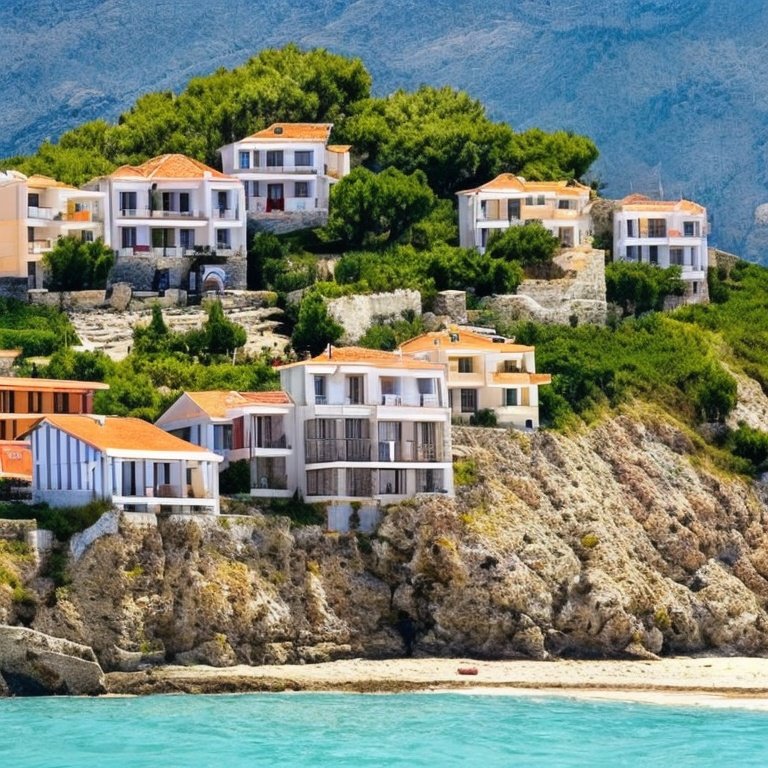 And from a fiscal point of view?
You should know that if you buy a house in Albania, you can take advantage of the favourable tax treatment of real estate in Albania.
In Albania there is no Imu like in Italy, here you can buy a flat or a small house even for investment purposes with an initial outlay of 30,000 euro to 60,000 euro and put it to income for many years.
In addition, Durres is undergoing tourist and commercial development which will culminate in a few years with the construction of a marina in the city centre - Durres marina yachting - and an industrial port at Porto Romano, whoever buys now will in four years' time have made an excellent investment that will be worth 10 times as much.
As you read before your pension is only taxed at 1% so you end up with 99% of your pension intact and you can save up and make a nest egg at the local banks or invest in a house of your own.
Azeta Consulting has collaborations with several real estate agencies, to offer highly professional services and assistance to Italians choosing Albania as a residential or investment destination.
Our advice, therefore, is to hurry up and start planning a beautiful holiday across the Adriatic. Get in touch with us now by filling out the form below or call us on +39 334 348 2408 to ask for information.